In partnership with Airbus DS, we are developing a decision support tool to guide Thai public policies in the management of water resources, rice production, and natural disasters.
The issue of water is a fundamental priority in the planning and management of resources. Water is a crucial factor for economic growth as well as the development of agriculture and industry. This is especially true in the context of constraints imposed by urbanization, industrialization, and climate change. Freshwater resources are used for domestic purposes (drinking water for households) and economic activities (agriculture, industry, recreation). Without proper management, regions face the risk of water stress.
Sustainable and intelligent management of this resource is necessary to balance its use and prevent water scarcity issues in various sectors. The level of water stress is one of the indicators of the Sustainable Development Goals (SDGs). It assesses the amounts of freshwater withdrawn compared to the total available freshwater resources, taking into account the water needs of the environment. This indicator is typically analyzed geographically in hydrographic basins and measures progress towards SDG Target 6.4: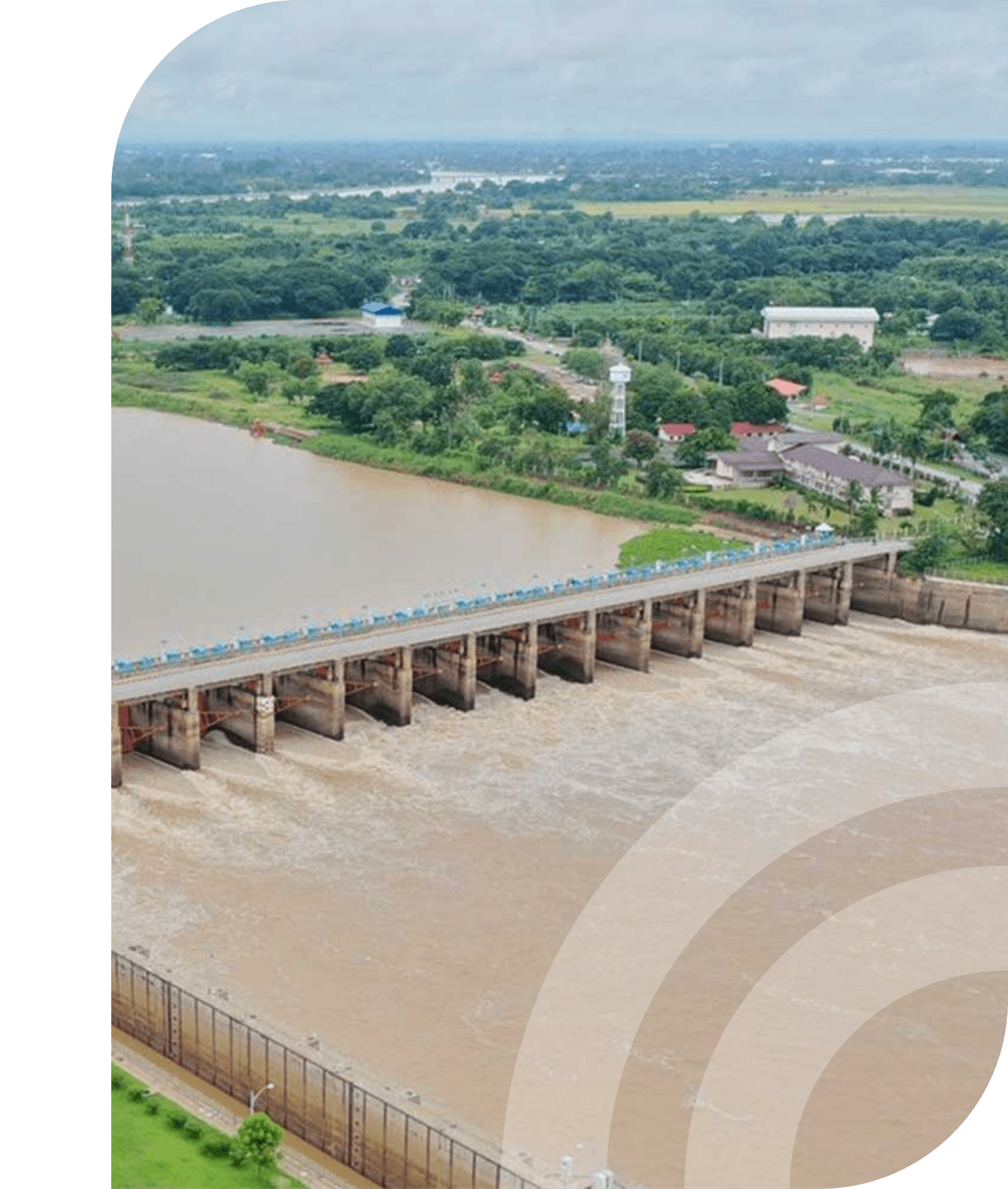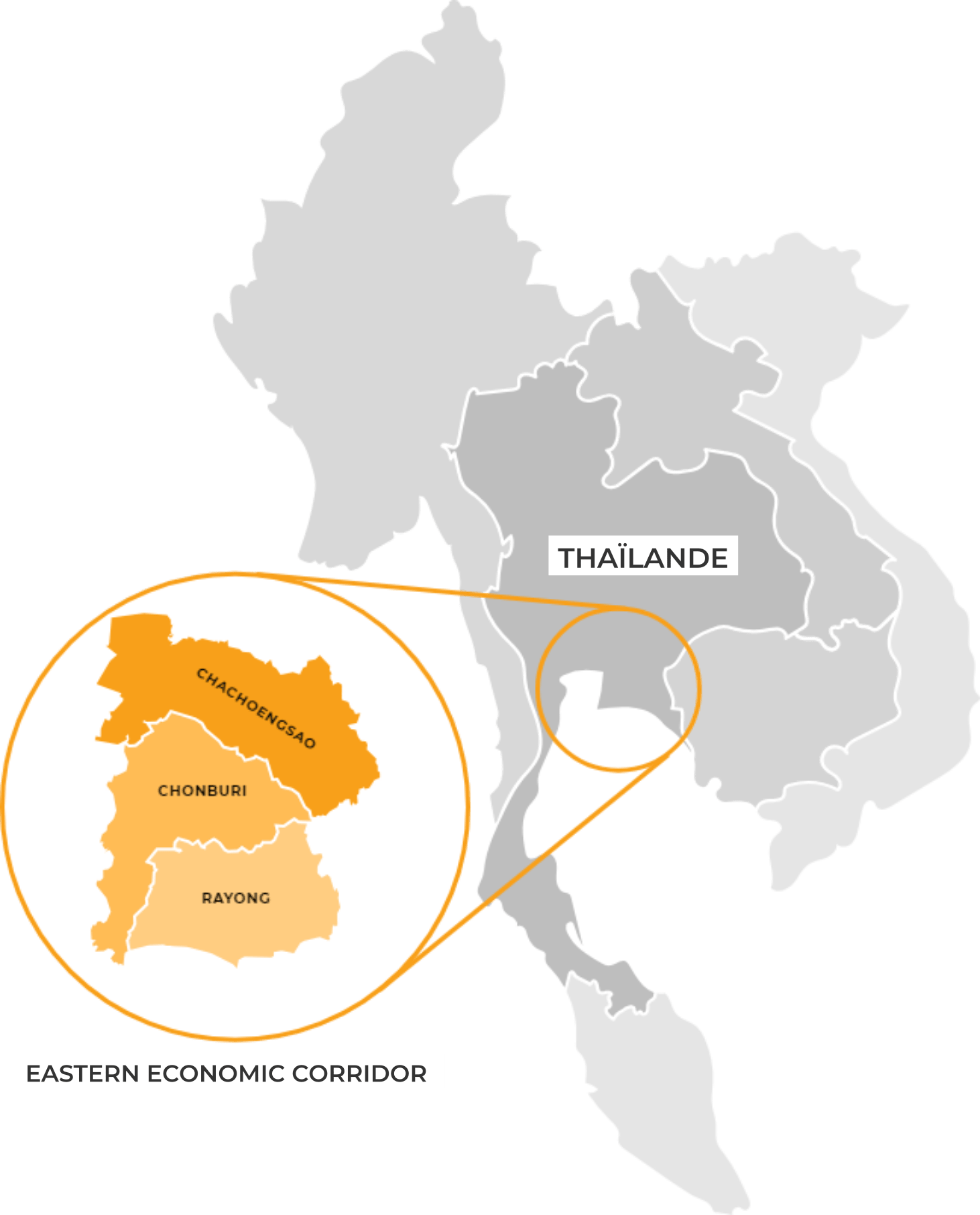 In June 2018, the Thai government and its space agency (GISTDA – Geo Informatics and Space Technology Development Agency) entrusted Airbus Defense and Space with the delivery of a new generation optical satellite system, providing images of the Earth at very high altitudes. resolution. This project, called THEOS 2, is accompanied by a vast program of capacity building, training and technology transfer with local experts in geo-intelligence. The objective of such a project is to affirm the development of the geospatial industry in Thailand by creating a center of spatial excellence.
GISTDA, Airbus DS and a large number of partners, including TerraNIS, are working together to develop an innovative geo-information platform. The resulting indicators are key sources of information for Thai leaders and policy makers. This platform constitutes what we call an AIP (Actionable Intelligence Policy), the main theme of which is water stress. Its objective is to assess and anticipate water-related risks based on developments in land management and hydraulic infrastructure for sustainable decision support.
Thus, as part of this THEOS-2 project carried by Airbus DS, TerraNIS is involved in the areas of water resources management for agriculture, food security and the impact on ecosystems. At the same time, TerraNIS also provides training in Thailand on tools for processing and analyzing time series of optical satellite images, for better management of agricultural production.
TerraNIS has therefore developed a certain number of innovative indicators to feed the AIP solution proposed to GISTDA as part of the project:
Develop a robust and innovative methodology to estimate the water demand of a territory in the agricultural sector.
Use and adapt the SWAT (Soil and Water Assessment Tool) model to the local context to quantify the value of water supply in the territory, of the EEC.
Establish an indicator that measures the ecological potential of a territory, in order to locate environments with high potential that must be preserved and estimate the ecological impact of the implementation of new hydraulic infrastructure.
Would you like to involve us in a similar project?